Dr. Varada Arora Is A Gynecologist, Laparoscopic Surgeon (Obs & Gyn) and Urogynecologist.
Best IVF Center in Lucknow
In vitro fertilization (IVF) is a type of fertilization which comes under assisted reproductive technology (ART) and this process basically helps couples to conceive a baby. During IVF, eggs are retrieved from the woman's ovaries and then fertilized with sperm in a laboratory. After this, when it forms an embryo then it is transferred back into the woman's uterus, where implantation and embryo growth take place. IVF is a complex procedure that involves several steps. Making this complex process easy to understand for infertile couples, Valencia IVF Center is giving their best in every condition and that's the reason why this center is considered the best IVF center in Lucknow.
Valencia IVF Center has the latest technologies and laboratories in order to give couples the best services. Not only this, but Valencia IVF Center also offers personalised care to each and every couple. The doctors and healthcare staff take the time to understand each couple's individual needs and create a treatment plan according to them. 
Facilities offered by Valencia IVF Center are considered to be the magnificent because of the dedicated team of the best IVF doctors in Lucknow who deal with every infertile couple's problem and guide them in this tough situation. IVF labs in Valencia IVF Center have many diagnostic tools that consist of advanced treatments for infertility. This center is also known for its ethical practices and commitment to the safety of women.
Specialist doctors in Valencia IVF Center are dedicated healthcare professionals with a wealth of expertise in many successful IVF treatments. They always follow a compassionate approach to taking care of the patient.
Why Should You Choose Valencia IVF Center?
There are many reasons which clearly define why you should the Valencia IVF Center and here is a list of these reasons. 
Affordable for infertile couples – Many infertile couples think that the IVF process is so expensive, but Valencia IVF Center gives financial guidance too and counselling advice to couples.      
Proper guidance – Valencia IVF Center is among the best IVF center in Lucknow and it also provides infertile couples good support from experienced infertility specialists who give them information and guidance about the IVF technique in a simple way. 
Understanding of Diagnostic Results – Many IVF centers might not disclose each and every aspect of the diagnosis. The diagnosis report and tests of the infertile couple are discussed by the best IVF doctor in Lucknow who works in Valencia IVF Center.
Success Rate– You might not believe but Valencia IVF Center has one of the highest success rates in Lucknow and it offers a wide range of treatments other than IVF Treatment such as IUI Treatment, ICSI Treatment, Frozen Embryo Transfer, EGG Donation, TESE & PESA Treatment. In our center, highly skilled fertility specialists utilise the latest scientific advancements and state-of-the-art technology to optimise the chances of success. That's why this center is providing successful IVF treatment in Lucknow with so many advanced techniques.
24-Hour Assistance – Access to 24 HOUR Emergency facilities and advanced treatments for infertility is a basic need an infertile couple search for and our IVF Center has these facilities too. 
Personalized Care – Personalized care for each and every couple is an important requirement. Valencia IVF Center gives each facility to a couple which makes their IVF Treatment journey easier. Not only this, but this IVF Center creates a treatment plan for every couple. 
Details About Every Treatment – There are many couples in our country who are not fully aware of different types of IVF treatments but the best IVF doctor in Lucknow of Valencia IVF Center helps every couple to know all about the IVF technique and make them fully aware about it. Dr. Varada Arora who is a Gynecologist, Laparoscopic Surgeon (Obs & Gyn), and Urogynecologist in Utrathia at Valencia IVF Center, Lucknow have experience of 12 Years in these treatments guides every couple so that they can also build a family.
Support – Valencia IVF Center provides not only treatment but also hosts support groups for couples who are going through IVF treatment. These groups provide a safe and supportive environment for couples to share their experiences. You can also investigate the reviews of Valencia IVF Center. In reviews on our website, you can easily find out the experience of a couple and they themselves consider our center as the best IVF center in Lucknow.
Committed toward the goal – IVF treatment is a difficult journey for any infertile couple, but the Valencia IVF Center is committed to their work and our team of experts do their best for couples to cope with the emotional challenges of infertility.
Build connection – Infertile couples can connect with their doctor anytime and this support makes a strong connection between an infertile couple and their doctor. For building strong connections, the best IVF doctor in Lucknow who are providing their facilities in Valencia IVF Center take updates of the patient on a regular basis.
Valencia IVF Center is committed to providing their patients with the best possible care and physical and emotional support too. Our center understands that infertility can be a difficult journey, but they are there to support their patients every step of the way.
Frequently Asked Questions
Assistance
Reach out to Valencia IVF today and take the first step towards building your family.
Dr. Varada Arora, the doctor with commitment and conviction, who has been a reason of smile of many, and we are one of them. We are blessed with a baby boy wherein with complete guidance and full support of staff, made us a joy of bundle. We are happy and the way she trated us. Thank you so much Dr. Varada and her staff.
Rahul Agarwal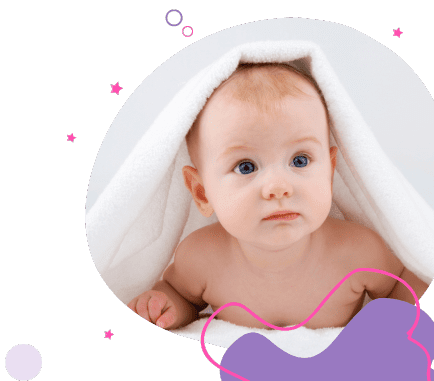 Dr varda Arora is a thorough professional and an extremely patient centric Doctor. She has a very calming effect and understands the concern before prescribing any medicines/tests. She was instrumental in helping my wife successfully manage her complicated delivery.
Ayush Gupta
Very good and supportive doctors. The place is tidy.Everything is perfect there. Doctors, nurses, staff, their behavior and their services evrything is perfect
Harshita Vardhan