Vaccination/ Immunization
Vaccination plays a vital role in protecting children from serious illness and diseases like Polio, Paralysis of limbs, brain damage, amputation of arm or leg, death etc.It also prevents children from mumps, measles, and whooping cough.
IVF/ICSI/Surrogacy
IVF, ICSI, and Surrogacy are the procedures that are usually carried out for treating infertility in couples who are not able to conceive after one year of sexual intercourse. Dr. Varada Arora is highly skilled in dealing with complex infertility cases.
D&C (Dilation And Curettage)
Dilation and Curettage is a procedure mainly performed for the removal of tissues for the inside of a woman's uterus. Doctors perform this procedure for diagnosing and treating various uterine conditions such as heavy bleeding etc.
Normal Vaginal Delivery (NVD)
Normal Vaginal delivery is a natural way of giving birth to a child. It is a traditional way, which is associated with some health benefits for both the mother as well as the child. Below are some crucial points that would help in making the right choice between the normal or the C-section delivery.
Dysmenorrhea Treatment
Dysmenorrhea is commonly called as menstrual cramps. It is caused by contractions in the uterus. There are two types of dysmenorrhea i.e Primary dysmenorrhea and Secondary dysmenorrheal. Primary dysmenorrhea refers to common menstrual cramps, while secondary dysmenorrhea results are caused due to the disorder in the reproductive organs.
Test Tube Baby
Test tube baby is a treatment procedure in which the eggs are fertilised outside the uterus by the sperms. In general, this procedure is also termed as In-vitro Fertilisation. IVF helps couples who are distressed with infertility issues to enjoy parenthood.
Hydrosalpinx
A hydrosalpinx refers to a condition that usually occurs when the fallopian tube is blocked and it gets filled with a clear fluid called serous near the ovary (distal to the uterus). The blocked fallopian tube may become substantially bloated giving the tube a characteristic retort-like or sausage-like shape.
Abortion / Medical Termination Of Pregnancy (MTP)
Dysmenorrhea is commonly called as menstrual cramps. It is caused by contractions in the uterus. There are two types of dysmenorrhea i.e Primary dysmenorrhea and Secondary dysmenorrheal.
Infertility Evaluation
If a couple is unable to conceive a baby after one year of regular and unprotected sexual intercourse, it can be considered as an infertility evaluation. A standard evaluation of fertility includes various exams including medical and physical, sexual histories of both partners and other tests like semen analysis etc
Hysteroscopy
Hysteroscopy is a surgical treatment mainly performed for removing the uterus from the body of a woman. The procedure is either performed through the abdomen or the vagina, however, it completely depends on what exactly is to be removed.
Diseases In Pregnancy
Diseases and complications during pregnancy can affect the health of both mothers as well as the baby. Whether a complication is rare or common, there are specific ways for managing such problems. If you are experiencing difficulties in your pregnancy, make an appointment with Dr. Varada Arora, a gynaecologist, obstetrician, and laparoscopic surgeon in Lucknow.
Maternal Care/ Checkup
Maternal care is one of the comprehensive programmes that cover all common problems that usually occur during pregnancy, labour, and delivery. To get the best maternal care, book an appointment now with Dr. Manju Wahi, a Gynecologist and Infertility Specialist in Lucknow.
All Abdominal And Vaginal Surgeries
Dr. Varada Arora is expert and highly experienced in performing various abdominal and vaginal surgeries like laparoscopy, hysteroscopy, and many others. If you are looking out for an Infertility Specialist in Kanpur, consult Dr. Varada Arora.
All Laparoscopic Surgeries
Laparoscopy is one of the diagnostic procedures or a surgical treatments which is performed for examining the organs inside the abdomen. It is also termed as diagnostic laparoscopy. In this procedure, an instrument called a laparoscope is used that has a light and camera on it.
Assistance
Reach out to Valencia IVF today and take the first step towards building your family.
Dr. Varada Arora, the doctor with commitment and conviction, who has been a reason of smile of many, and we are one of them. We are blessed with a baby boy wherein with complete guidance and full support of staff, made us a joy of bundle. We are happy and the way she trated us. Thank you so much Dr. Varada and her staff.
Rahul Agarwal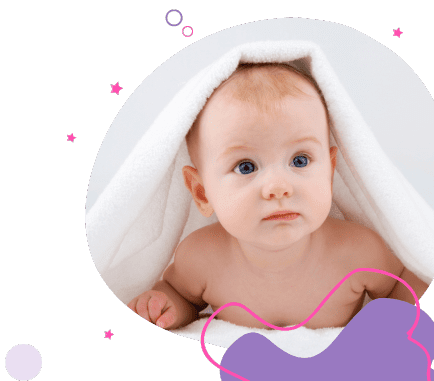 Dr varda Arora is a thorough professional and an extremely patient centric Doctor. She has a very calming effect and understands the concern before prescribing any medicines/tests. She was instrumental in helping my wife successfully manage her complicated delivery.
Ayush Gupta
Very good and supportive doctors. The place is tidy.Everything is perfect there. Doctors, nurses, staff, their behavior and their services evrything is perfect
Harshita Vardhan