Dr. Varada Arora Is A Gynecologist, Laparoscopic Surgeon (Obs & Gyn) and Urogynecologist.
IVF (In Vitro Fertilization) with egg donation specifies the use of donated eggs which are taken from healthy young women. These eggs are then fertilized with the partner's sperm or donor sperm for embryo formation. After the formation of an embryo, the eggs are transferred into the uterus for further development and implantation. 
IVF Egg Donation Treatment at Valencia IVF: A Pathway to Parenthood
To complete your dream of parenthood you can choose a top infertility clinic – Valencia IVF Centre which provides a higher success rate in many fertility treatments. We are working with advanced technologies and the best healthcare facilities to make your dream true. Valencia IVF Centre is a path for a number of infertile couples. 
Why Choose Valencia IVF for Egg Donation Treatment?
Highly experienced doctors and fertility specialists make us a unique infertility clinic. We use advanced technologies for effective and personalized treatment. With the help of an advanced treatment plan, we make sure that each patient gets the right procedure. 
Our doctor's team is supportive and we understand the need to select the right egg donor. We ensure that all test reports of egg donors are right and reduce the risk of any failure during the whole treatment. Through the selection of the right egg donor, we make sure that the donor must follow every aspect of the fertility treatment. 
With the help of a personalized treatment plan, Valencia IVF Centre is completing the dream of parenthood for many infertile couples. We prioritize open discussion with patients and egg donors for a better understanding of their needs. Addressing their queries is also an essential part of our procedure. 
Involving top and advanced technology we make sure that privacy and healthcare facilities for our patients must be top-notch and based on high quality standards. Valencia IVF Centre has a modern laboratory and organised services for patients. We have excellence, and compassion and shape the path of parenthood. Our fertility experts have the ability to define every aspect of the treatment for a patient. 
Our patient-centric approach during the treatment empowers the infertile couple. We understand the complexity of the IVF procedure which holds transparency and open discussion with fertility specialists. By providing guidance, financial support, and modern fertility care to each patient we make the path of parenthood more smoother. 
Our Success Rates
The success rate of IVF treatment or any other fertility treatment depends on a number of factors. Valencia IVF Centre is known for its higher success rates than other infertility centers. From the healthcare staff to the doctor's team, all of us provide ongoing support to each patient with the right approach. 
Assistance
Reach out to Valencia IVF today and take the first step towards building your family.
Dr. Varada Arora, the doctor with commitment and conviction, who has been a reason of smile of many, and we are one of them. We are blessed with a baby boy wherein with complete guidance and full support of staff, made us a joy of bundle. We are happy and the way she trated us. Thank you so much Dr. Varada and her staff.
Rahul Agarwal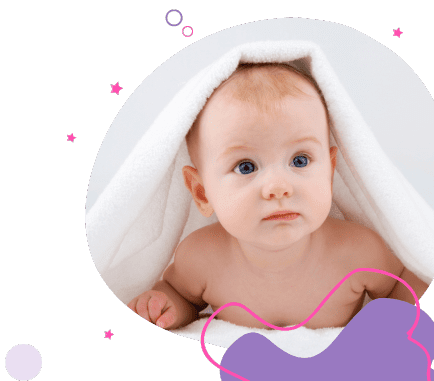 Dr varda Arora is a thorough professional and an extremely patient centric Doctor. She has a very calming effect and understands the concern before prescribing any medicines/tests. She was instrumental in helping my wife successfully manage her complicated delivery.
Ayush Gupta
Very good and supportive doctors. The place is tidy.Everything is perfect there. Doctors, nurses, staff, their behavior and their services evrything is perfect
Harshita Vardhan