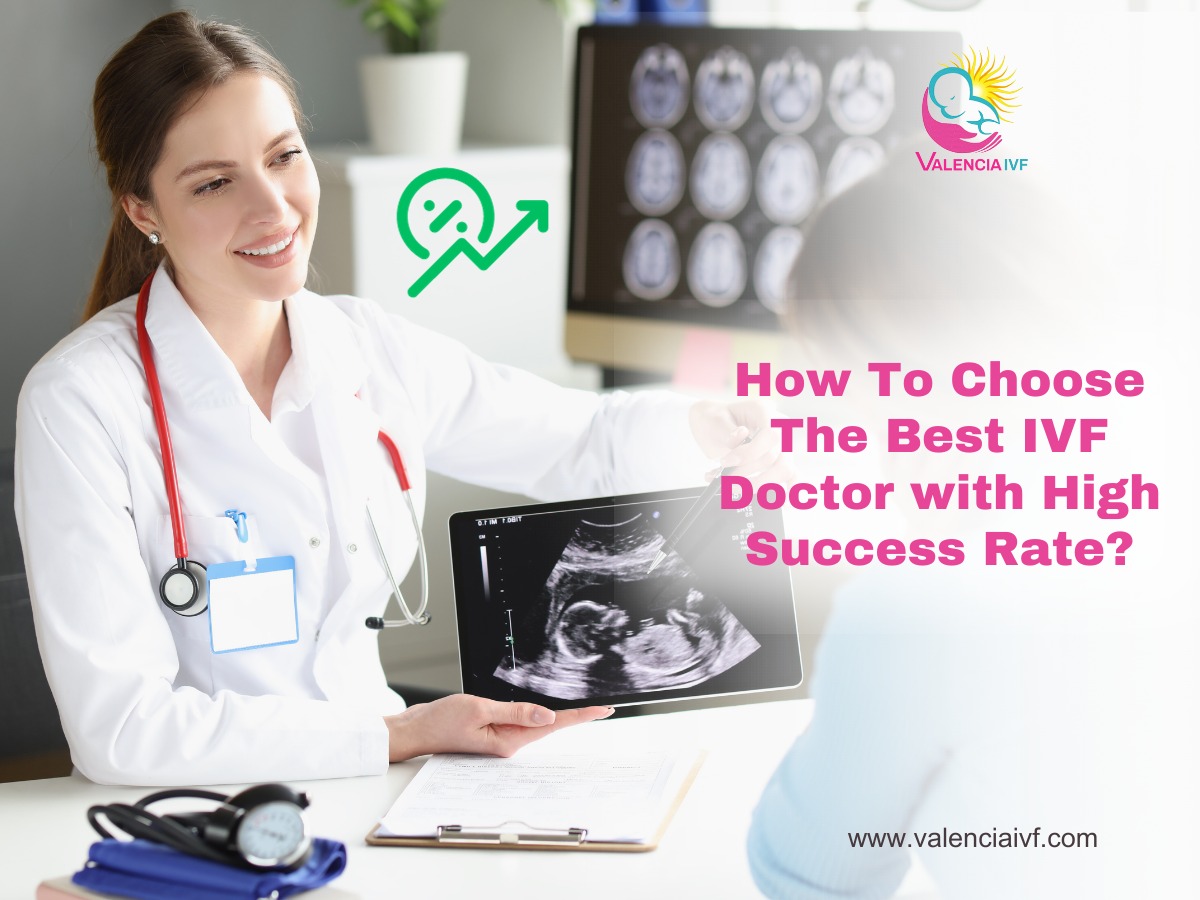 How To Choose The Best IVF Doctor?
Infertile couples face many challenges during IVF treatment. Doctors they choose must be highly qualified and supportive during this tough situation. IVF treatment includes a few steps. This is Ovarian stimulation in which hormones are used to stimulate the ovaries to produce multiple eggs through injections. After this the egg is retrieved from the female body and then sperm are also analysed. Later on, The egg is fertilised with sperm and an embryo is formed under specific conditions in a lab. The embryo is then cultured in a laboratory and the embryo is transferred into the uterus. After 2 to 3 weeks of embryo transfer pregnancy test is performed.
IVF treatment is used to treat many fertility problems like Polycystic ovary syndrome, Ovarian factor infertility, Tubal factor infertility, decrease in sperm motility or quality, Unexplained infertility, and more. 
During the IVF process, infertile couple deals with many issues but the doctor guides them so that they don't feel a lot of stress. Couples must choose the best IVF doctor. Here are a few points you can keep in mind for choosing the best IVF doctor with a high success rate.
Highly Experienced Doctor
As the IVF process is complex it requires a deep understanding of IV treatment and the advanced techniques in assisted reproductive technology. A highly experienced doctor can provide support and guidance during the treatment process. Not only this, but a highly experienced doctor can carefully analyse the sperm, egg, and embryo. As well as select the best embryo for a successful pregnancy. Valencia IVF has the Best IVF doctor in Lucknow who uses advanced and latest technology during the IVF process. It is necessary that IVF specialists or doctors also understand the emotional challenges of IVF and provide support and guidance to patients. Success rates can vary depending on several factors. It is important to choose a doctor with a high success rate.
Check out the Success Rate
For many infertile couples, the IVF treatment can be a confusing process, so it is important to have a doctor who provides the whole information about the treatment, considers the patient's age, medical history, and infertility cause, and develops a treatment plan according to it. Selecting a doctor who is available to answer patient questions and support them during the whole process is important. Having a supportive, knowledgeable, and highly qualified doctor is essential for a successful IVF journey. Patients who feel comfortable and supported by their doctor are more likely to have a positive experience and higher success rate. You can find out the success rate through many recommendations.
Read Reviews
You can also check out the online reviews about the doctor or specialist through which you can easily understand the relationship of the doctor with his patients. Another way to find out about a doctor's relationship with their patients is to talk to other couples who have been through IVF treatment. Ask them about their experience with the doctor and then you can choose a doctor who makes you feel comfortable and simply discuss each step of IVF.
Schedule Consultation
The doctor you choose must be empathetic so that he can help you weigh your options and you can make the decisions that are right for a couple. Not only this, this sort of doctor can help you to understand the IVF process and manage your expectations. The doctor will also help you to cope with the highs and lows during the treatment process.
An understanding and empathetic doctor can listen to your concerns and answer your questions. Such doctors provide emotional support and encouragement with comfortable talk. For finding such a doctor you can schedule consultations with multiple doctors before making a decision. Many IVF centers have free consultation options too. Valencia IVF is one of the best IVF center in Lucknow which gives healthcare services to emergency facilities for infertile couples.
Many infertile couples may face social discrimination from family and friends. They may be asked unbearable questions about their infertility and because of these issues, they may feel pressure to have children. They must consult the right IVF doctor for the treatment so that they can make informed decisions and get the best possible care during their parenthood journey.